Other Works
Not all of my books are in series. Here are my standalone stories.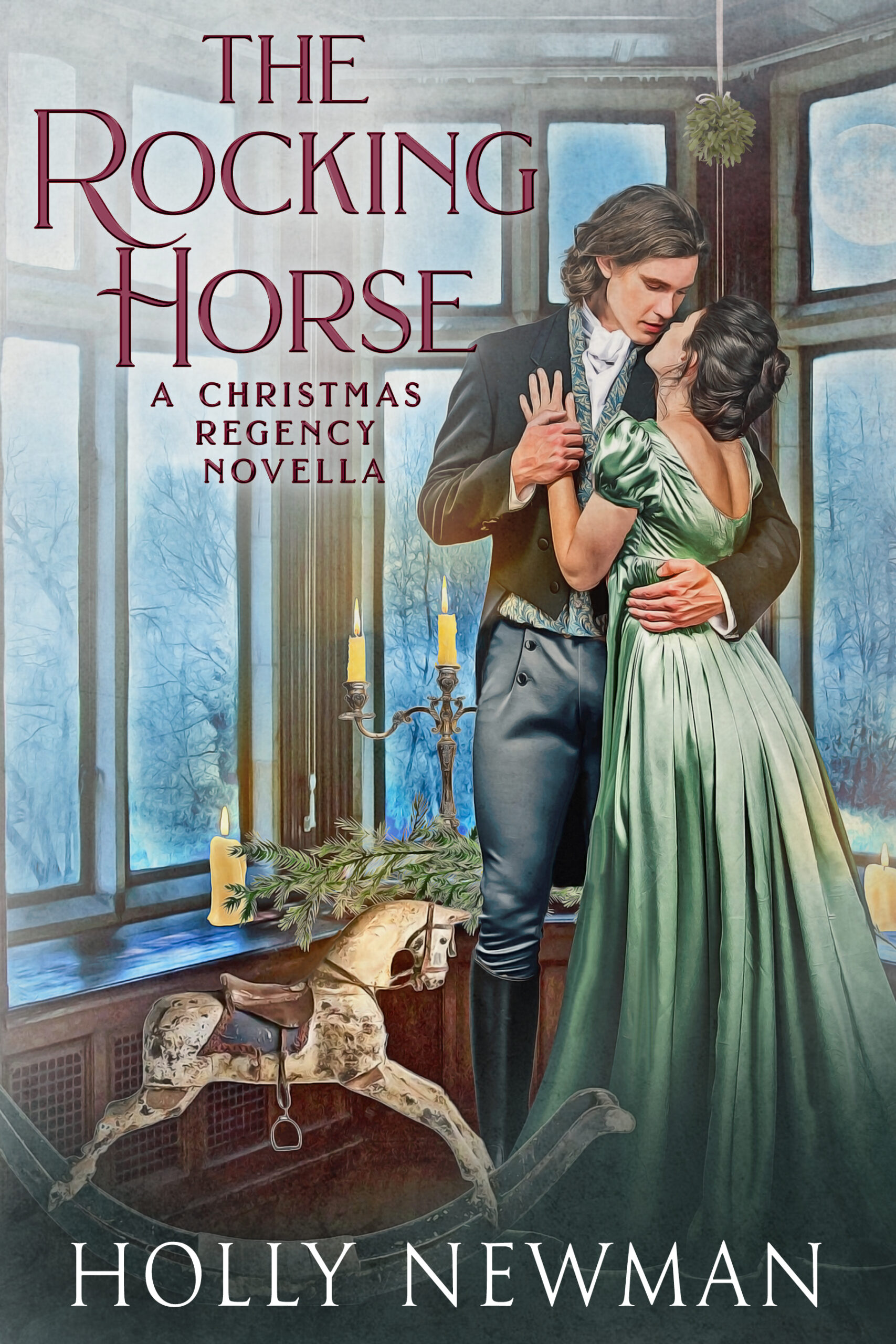 The Rocking Horse
The little girl in the story is modeled after my eldest daughter at that age. A delightful minx.
Miss Jocelyn Maybrey held doubts about the life mapped out before her, marriage to a man as active in politics as her father–even if he was the heir to a title. While her parents thrived in the London political social scene, Jocelyn did not share their enjoyment. Did she want to continue as her parents did for all her life?
Jocelyn saw the Christmas holiday invitation to Bayneville Castle, the country estate of the 8th Marquess of Tarkington, as a perfect way to clear her head and consider her future. The house party was to celebrate her friend Lady Mary Bayne's betrothal.
When Lady Mary contracted a wicked cold and became bedridden in the hopes of quick recovery before the rest of the guests arrived, Jocelyn found herself thrown more into the Marquess's company.
The Marquess had been as active in London politics until the death of his wife. Since then, he'd spent his time on his estate with his young daughter. Jocelyn was amazed at how everyone she met in the household revered the Marquess. He was not above playing hide-and-seek with his daughter, nor taking the sleigh out to gather evergreen boughs and mistletoe when the servants were too busy preparing for his sister's party.
But what amazed her was the woodturning lessons she found him taking from the estate carpenter. He was making a rocking horse, not watching its creation.
The handmade toy was Lord Tarkington's gift for his young daughter. His labor of love touched Jocelyn, and she knew she had found her heart's desire…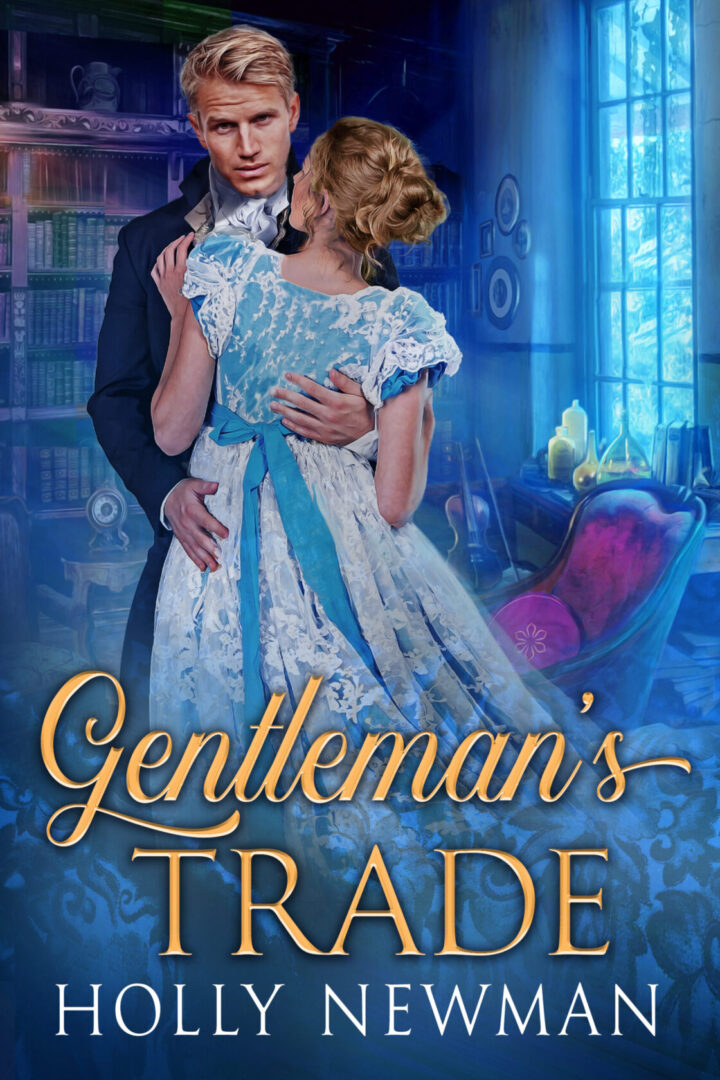 Gentleman's Trade
This was a fun book to write. I was asked by my then agent to write a book with a born and raised English Regency person experiencing the United States. This is that result.
Rain fell in sheets that day and, to lovely Vanessa Mannion's dismay, had turned New Orleans' main street into one big mud puddle…
Even with skirts held high, she could not prevent mud from spattering her gown and legs. But that wasn't half as alarming as being caught with muddy ankles by that arrogant Britisher, Hugh Talverton. Thereafter, Vanessa tried to ignore Hugh at a party. But when Creole and plantation beauties swarmed around him, she simmered in irritation and, in a fit of pique, pursued another would-be suitor. 
How could she have known that her feminine ploy would lead to a tangle of heartstrings, romance awry, and a lesson in love?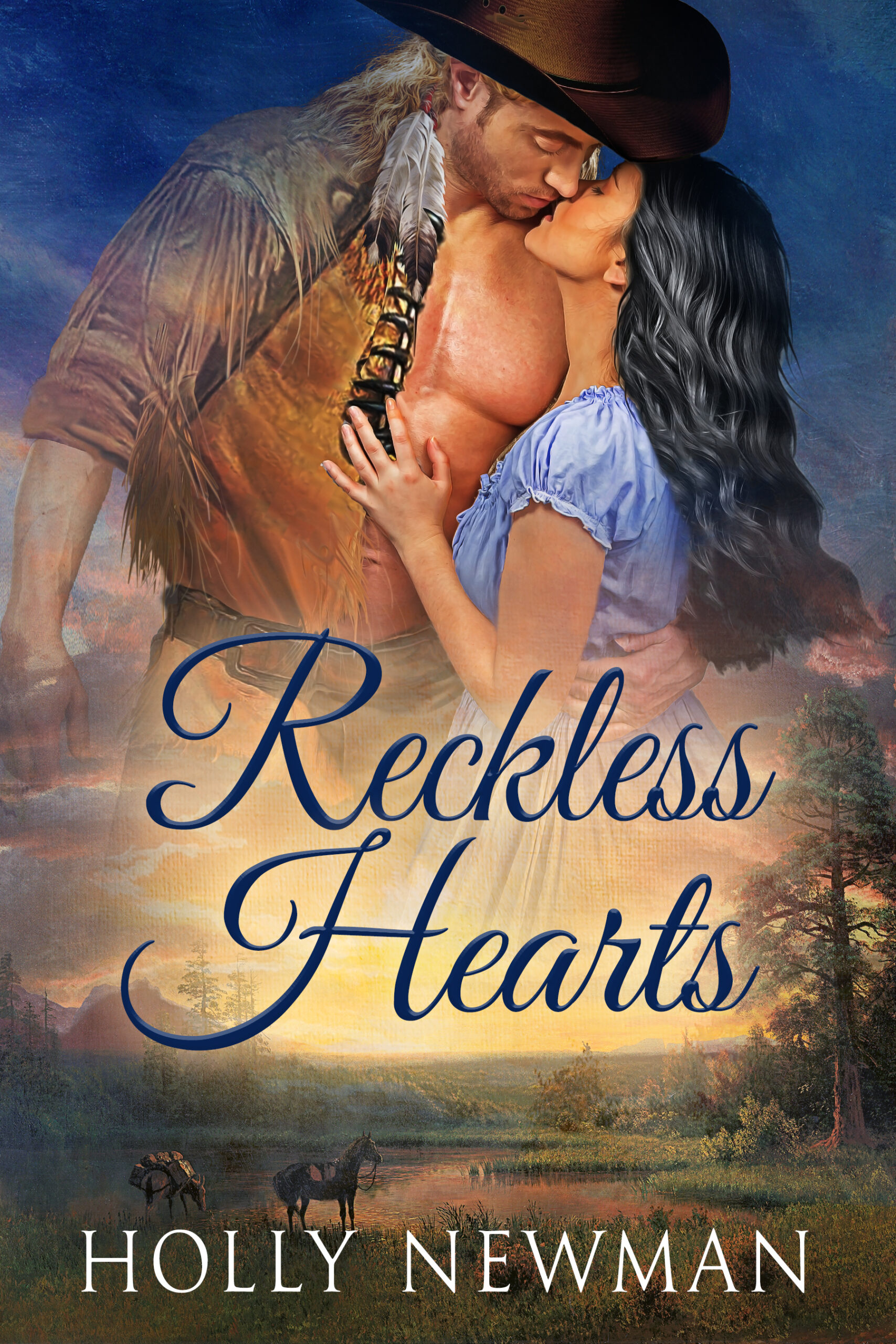 Reckless Hearts
Reckless Hearts is my foray into steamier romances and working out of the Regency period. I think is worked out rather well. What do you think?
Mountain man Zachariah Connelly regretted his contract to captain Dwayne Marley's Santa Fe trading caravan without complete authority to say who would be part of the company. Unfortunately, Marley had hired the crew before he'd hired Zach. They were a rough mix of mountain men, greenhorns, and fortune hunters.
The daughter of a Charleston society belle and a Spanish diplomat, Savanah spent the first twelve years of her life on a ranchero built on her father's Spanish land grant in Mexico before being sent to live in Charleston to learn to be a lady.
Now a widow, Savannah Escalante Pemberton wanted to escape the match-making schemes of relatives by joining her brother in Santa Fe. But Zachariah Connelly flatly turned down her request to travel with the company. Undaunted and determined to join the expedition, Savanah trailed a day behind the caravan, waiting to join them until they were too far down the trail to escort her back to civilization.
Suddenly, Zachariah Connelly didn't know who was more dangerous: his volatile crew or the willful beauty whose presence threatened his command and his heart.
Sign up for my newsletter!