A Chance Inquiry Series
The series started with a standalone book: The Waylaid Heart. This book was conceptualized as a Regency romantic suspense book.  After the book was published I received many requests to write a series featuring Sir James and Lady Cecilia Branstoke. That's how this series came to be. Book 4 in the series will come out in 2023.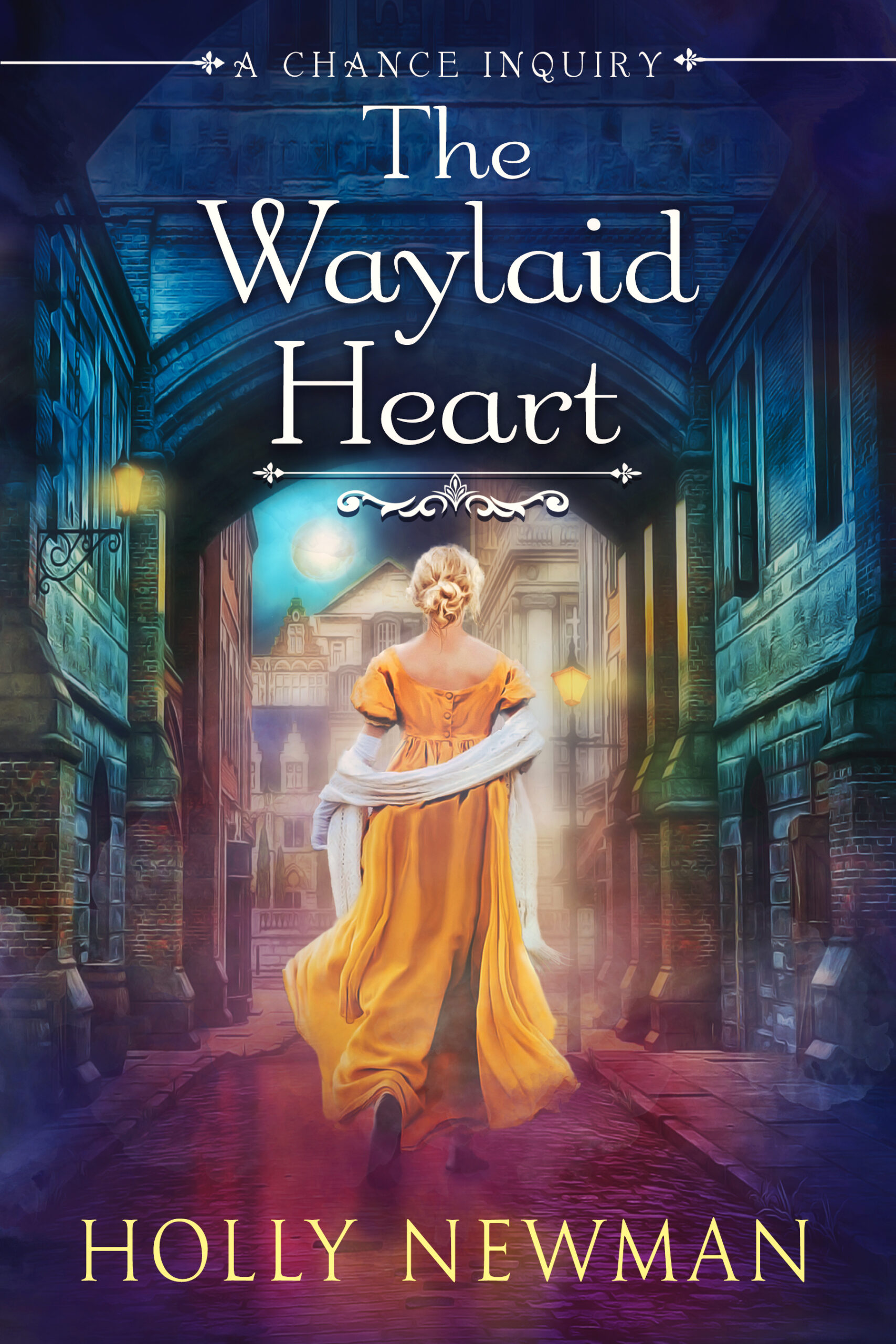 The Waylaid Heart
Although her marriage to George Waddley has been passionless, the beautiful widow Cecilia Haukstrom Waddley vows to unmask the man responsible for her husband's murder. Suspecting the culprit traveled in society circles, she diverts attention from eavesdropping and prying with constant and tiresome complaints of illness.
But nothing is as it seems…
Sir James Branstoke sees straight through Cecilia's feigned fragility. Intrigued by her odd behavior, he believes she has secrets—secrets that could lead to her demise. So, the hunter follows the huntress through society, never imagining that what has started as a chance inquiry could lead to a surprising love greater than either had ever known.
But will the cost of uncovering a murderer be too high? Can Cecilia and James reveal the culprit so love can blossom in the end?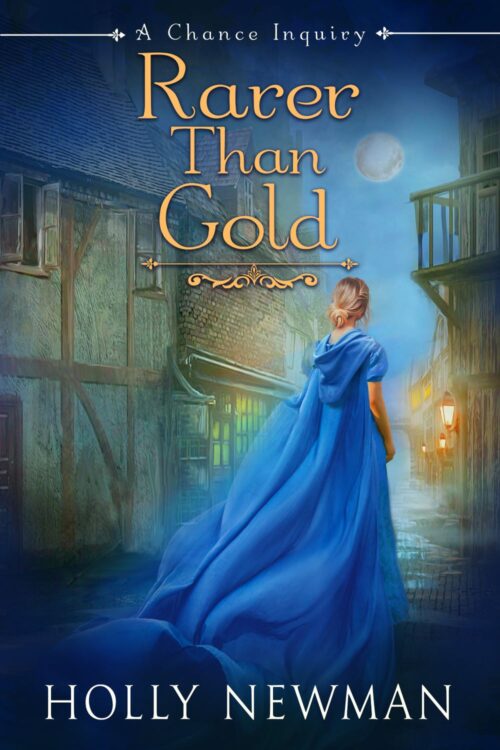 Rarer Than Gold
When newlyweds Sir James and Lady Cecilia Branstoke come to console a widow on the death of her husband, they discover some things don't add up about the death of the young Lord. Worse, a man who won't state his purpose, but is obviously military, wants a carte blanche to search the dead man's library! The sheer effrontery!
What begins as sympathy and concern for a troubled neighbor escalates into a mystery with reverberations at the highest level of government.
Napoleon has escaped from Elba and someone has stolen a subsidy shipment meant for England's allies in their renewed war against Napoleon. The shipment, a valuable mix of gold and guns, soon pits thief against thief and ally against ally with the Branstokes in the middle!
Instead of being on a blissful honeymoon, Sir James and Lady Cecilia Branstoke find themselves dodging knives, fires, and pistols as they search for the missing baronet and the stolen subsidies.
Maybe they should have traveled to the highlands for their honeymoon, as they'd told their friends had been their intention.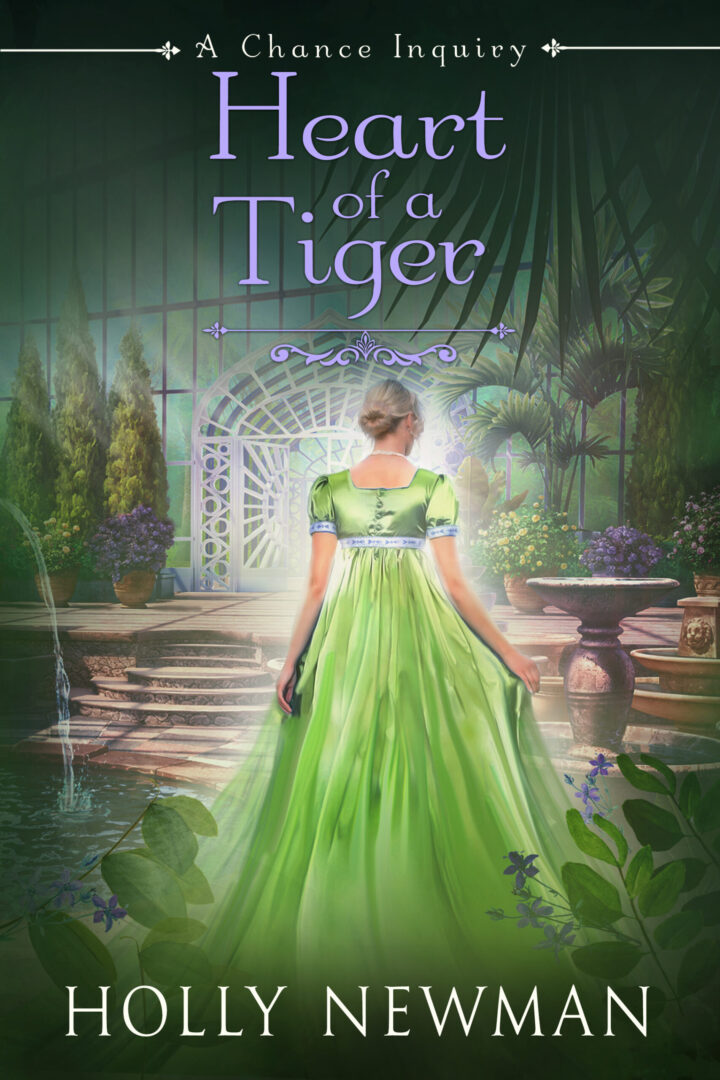 Heart of A Tiger
For the past six months, since solving the thefts of England's subsidies meant for its war allies, Lady Cecilia and Sir James Branstoke have concentrated on renovating their estate in Kent. But with most of the work done, and winter approaching, Lady Cecilia is restless. She doesn't want to hibernate like a bear for the winter. Her husband, Sir James Branstoke, cautions her to be careful of what she wishes for.
When David Thornbridge sends word to them that someone has kidnapped a child from The East India Company dock, Cecilia and James immediately return to London to investigate. To their horror, they learn the child is the nephew of their friend, the Earl of Soothcoor. Soothcoor is in Northumberland. It will take days for the news to reach him, or for him to return to London. The Branstokes take in the child's nursemaid, and with the help of her, a Bow Street Runner, and Mr. Thornbridge, they search London for the child.
Their investigation leads them from warehouses, to a society musical entertainment, and to the rooftops and chimneys of London. And just when they rescue the child, MURDER occurs. For kidnapping the child was only a small part of a monstrous plan to hold the power of life and death in one man's hands—for a profit.
Sign up for my newsletter!