The Art of Love
The Art of Love is a new series that will have at least 5 books, and maybe more! Each book can be read as a standalone, however as the books involve heros and heroines from the Nowlton extended family, reading them in order will have benefits as well. I designed this series to reflect my logo tagline: History, Mystery, Humor, and Romance. Think Regency romance meets Cozy Mystery.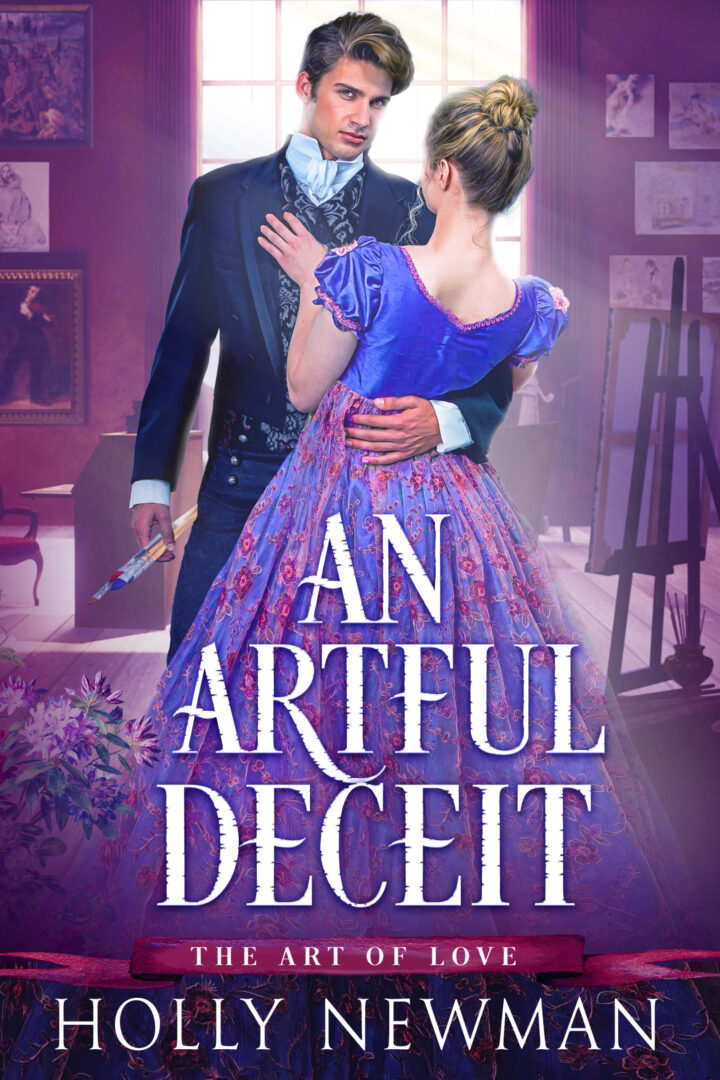 An Artful Deceit
What happens when a Duke is mistaken for a Viscount—on purpose?
Add that to two Michelangelo sketches, hidden passages, vanishing and reappearing art, threatening messages, conniving art collectors, arrogant academicians, a Bow Street agent, a lovelorn couple, and an elderly prankster.
It's enough to give a Duke a headache.
Miles Wingate, the Duke of Ellinbourne, was not supposed to be at the Dowager Duchess of Malmsby's house party. He was supposed to be in London preparing for the spring opening of the Royal Academy of Art, yet here he was, a stand-in guest for his injured cousin, Viscount Redinger.
This was taking family loyalty too far. The only rational person at the house party was Miss Ann Hallowell, the Duchess's granddaughter, and as his luck would have it, his cousin's intended!
Thrown together when he's mistaken for his cousin, Miles and Ann join to unravel the house party mysteries. But every time they pull one mystery thread free, another appears, for seemingly everyone has a hidden agenda—including the Duchess!
Titles in the series:
An Artful Deceit
An Artful Compromise
An Artful Lie
An Artful Decision
An Artful Secret
Sign up for my newsletter!