Author Note: These are the titles currently available on Amazon. I have pulled back one other book for revisions and a new cover and will add it to this page when again available on Amazon. All titles are listed on my Resources Page.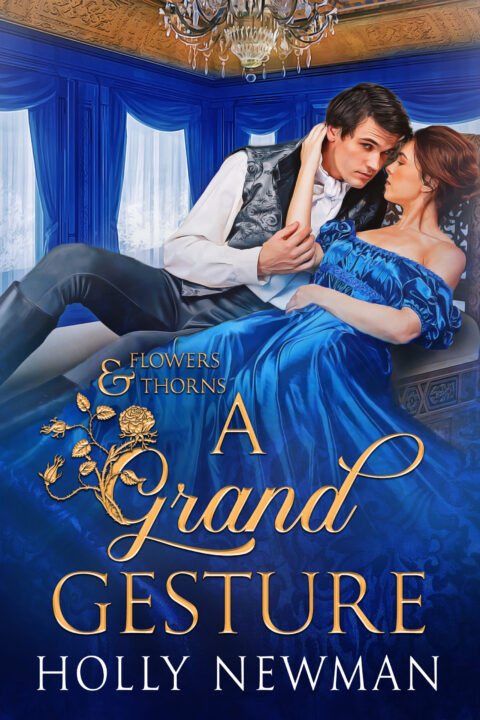 Flowers And Thorns Book 1
When Catherine Shreveton was invited to London to make her debut under the auspices of an aunt, her family insisted she go. In a pique, Catherine disguised herself to look as dull and drab as her aunt supposed her to be.
But Catherine had not counted on the dashing Marquis of Stefton. This nobleman knew she was an heiress, and he had his doubts about her drab appearance. Wouldn't it be a lark, he mused, to gain the little wren entrée into the most fashionable and prominent circles?
And so, two pretenders set their traps, unaware that love was the prize.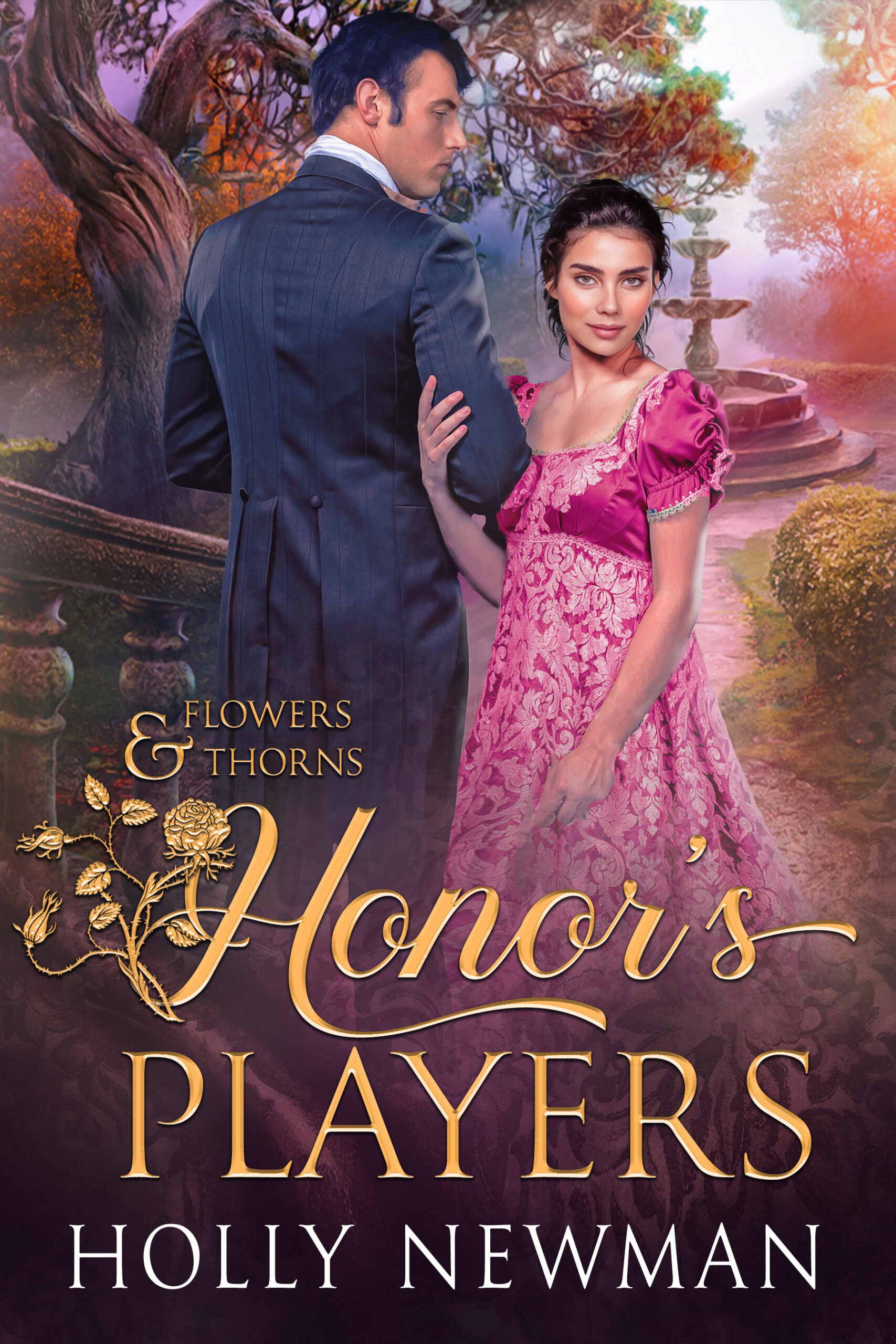 Honor's Players
Flowers and Thorns Book 2
Every bachelor in London sought the attentions of the beautiful Helene Monweithe. Unfortunately, the pursuit was futile. Helene's father had decreed that she could not wed before her older sister, Elizabeth, wed.
Then Justin, Viscount St. Ryne, asked for Elizabeth's hand in marriage. If her family wept for joy, Elizabeth shrieked in fury. But in her heart of hearts, she acknowledged he resembled the hero of her closely guarded dreams.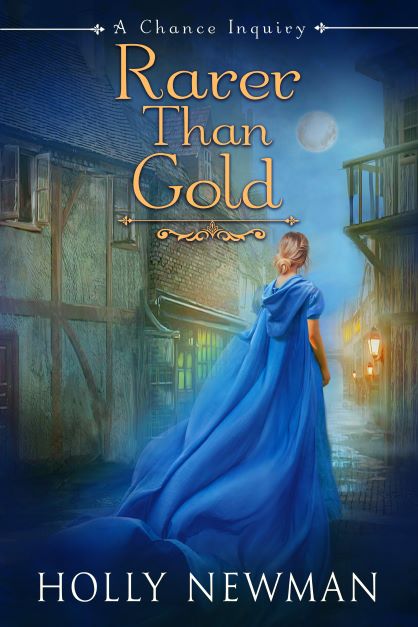 Rarer Than Gold
A Chance Inquiry Book Two
When newlyweds Sir James and Lady Cecilia Branstoke come to console a widow on the death of her husband, they discover some things don't add up about the death of the young Lord. Worse, a man who won't state his purpose, but is obviously military, wants a carte blanche to search the dead man's library! The sheer effrontery!
What begins as sympathy and concern for a troubled neighbor escalates into a mystery with reverberations at the highest level of government.
Napoleon has escaped from Elba and someone has stolen a subsidy shipment meant for England's allies in their renewed war against Napoleon. The shipment, a valuable mix of gold and guns, soon pits thief against thief and ally against ally with the Branstokes in the middle!
Instead of being on a blissful honeymoon, Sir James and Lady Cecilia Branstoke find themselves dodging knives, fires, and pistols as they search for the missing baronet and the stolen subsidies.
Maybe they should have traveled to the highlands for their honeymoon, as they'd told their friends had been their intention.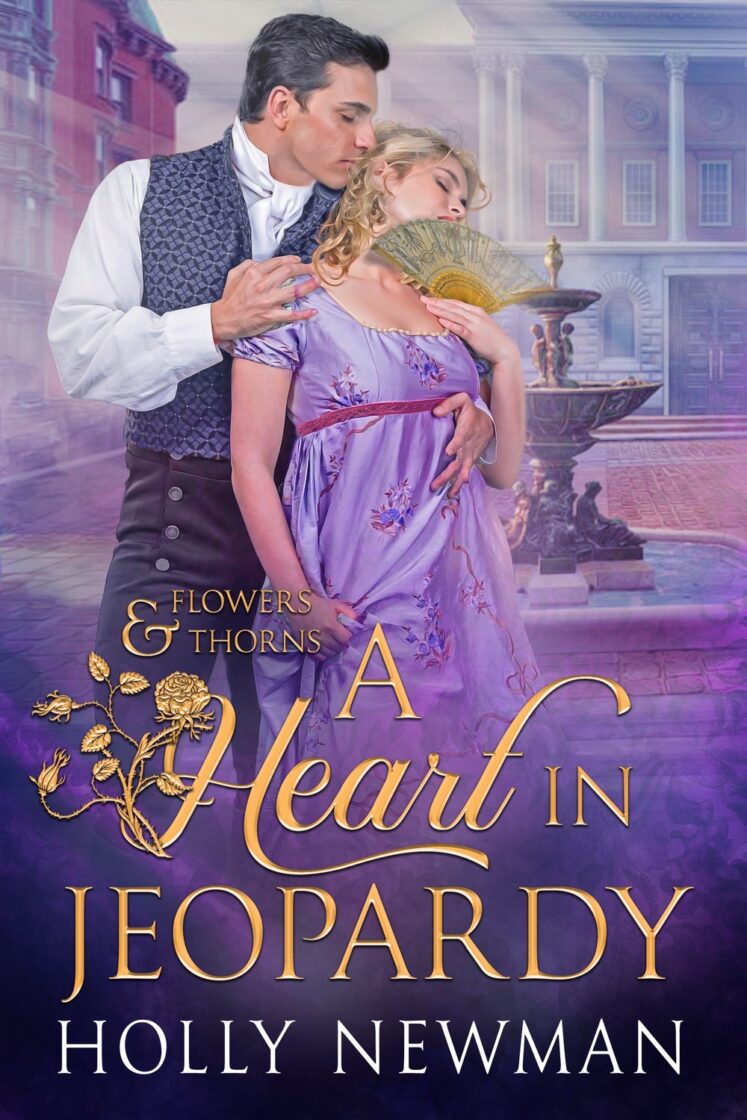 Flowers And Thorns Book 3
A Regency Mystery Romance
She risked her life for honor…
And risked her heart for love.
When independent Leona puts her life on the line to save a kidnapped child, she faces suspicion from the girl's strong-willed uncle, Nigel. To Nigel, a woman needs protecting — but his own heart may need protection more…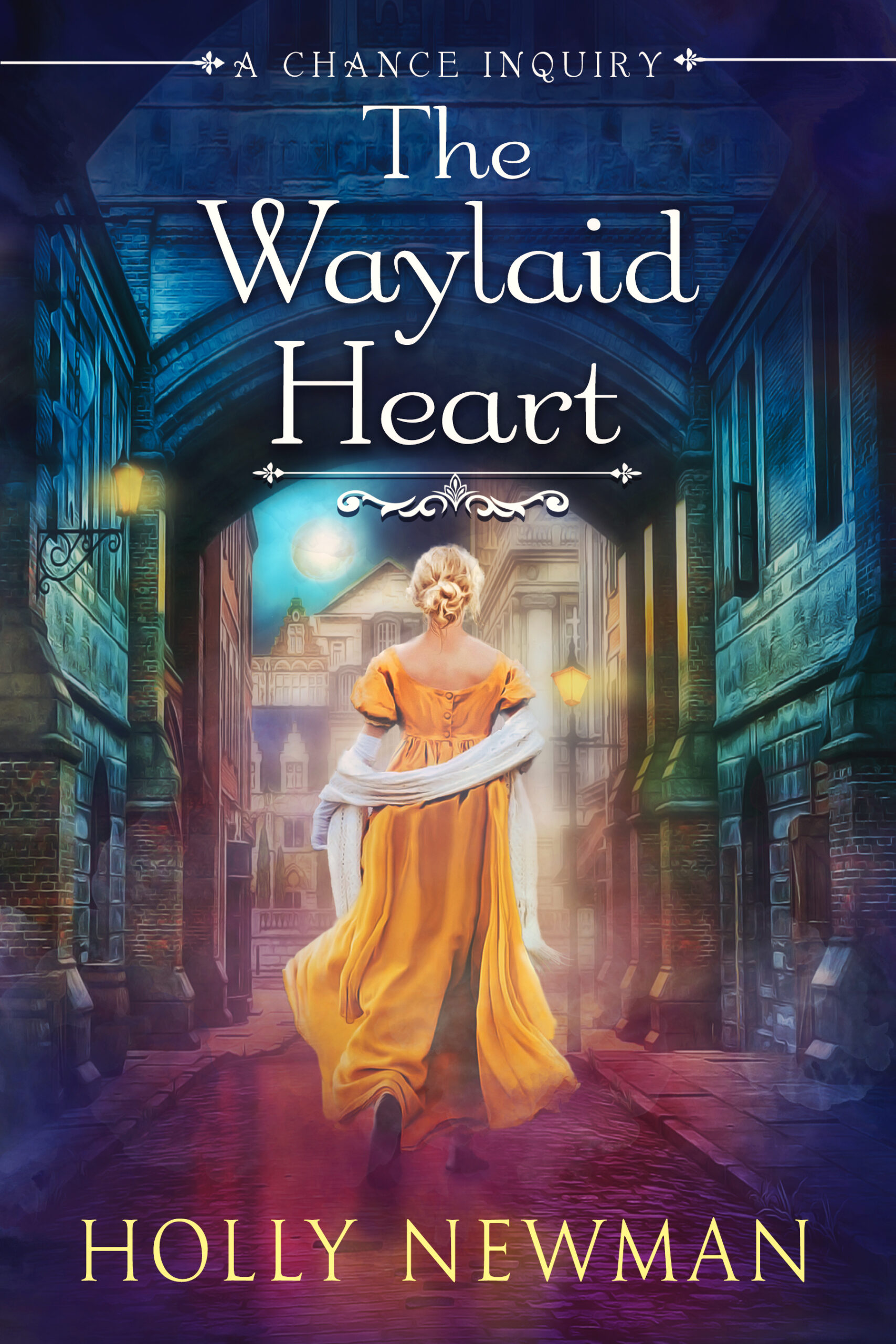 The Waylaid Heart
A Chance Inquiry, Book One
A Regency Mystery Romance
Although her marriage to Mr. Waddley had been passionless, Cecilia vowed to unmask the man responsible for her husband's untimely demise. Suspecting the culprit traveled in society circles, Cecilia diverted attention from her eavesdropping and prying ways with her constant and tiresome complaints of illness.
Sir James Branstoke saw through her feigned fragility. Intrigued by her odd behavior, he believed she was hiding a secret. At the same time, Cecilia sensed deeper emotions beneath Sir Branstoke's witty flirtations. Indeed, the only time Cecilia felt genuinely out-of-sorts was when she felt the gaze of his brown eyes … and pretended palpitations suddenly became real when Cecilia discovered a blissful and surprising love she had never known before…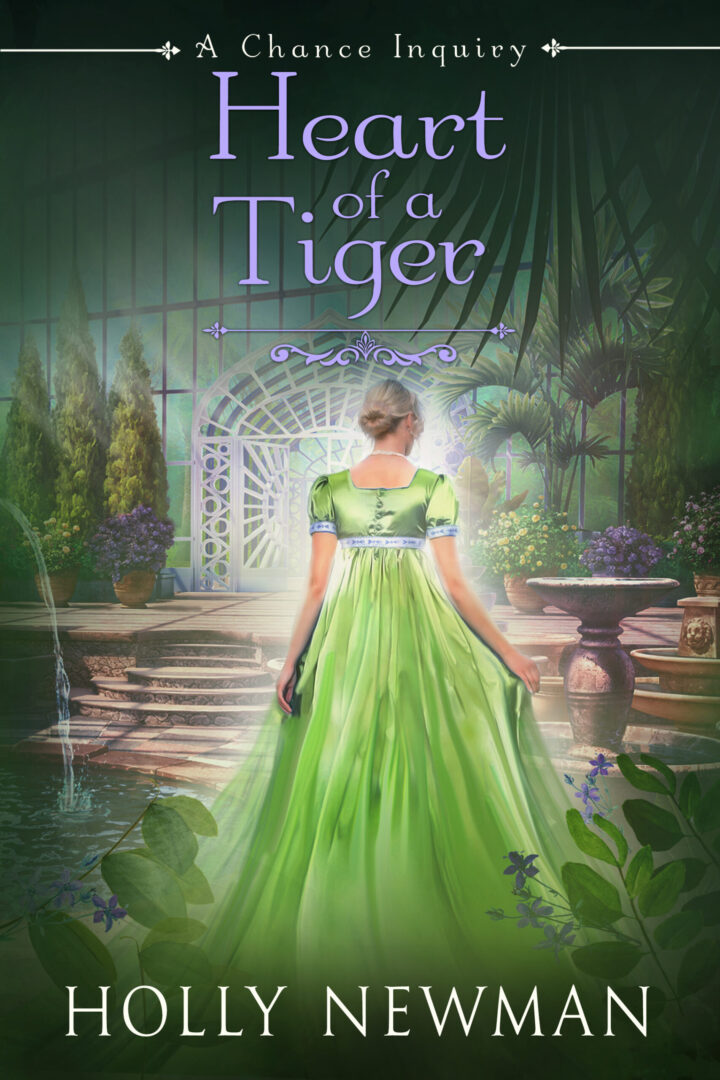 Heart of a Tiger
A Chance Inquiry Book Three
For the past six months, since solving the thefts of England's subsidies meant for its war allies, Lady Cecilia and Sir James Branstoke have concentrated on renovating their estate in Kent. But with most of the work done, and winter approaching, Lady Cecilia is restless. She doesn't want to hibernate like a bear for the winter. Her husband, Sir James Branstoke, cautions her to be careful of what she wishes for.
When David Thornbridge sends word to them that someone has kidnapped a child from The East India Company dock, Cecilia and James immediately return to London to investigate. To their horror, they learn the child is the nephew of their friend, the Earl of Soothcoor. Soothcoor is in Northumberland. It will take days for the news to reach him, or for him to return to London. The Branstokes take in the child's nursemaid, and with the help of her, a Bow Street Runner, and Mr. Thornbridge, they search London for the child.
Their investigation leads them from warehouses, to a society musical entertainment, and to the rooftops and chimneys of London. And just when they rescue the child, MURDER occurs. For kidnapping the child was only a small part of a monstrous plan to hold the power of life and death in one man's hands—for a profit.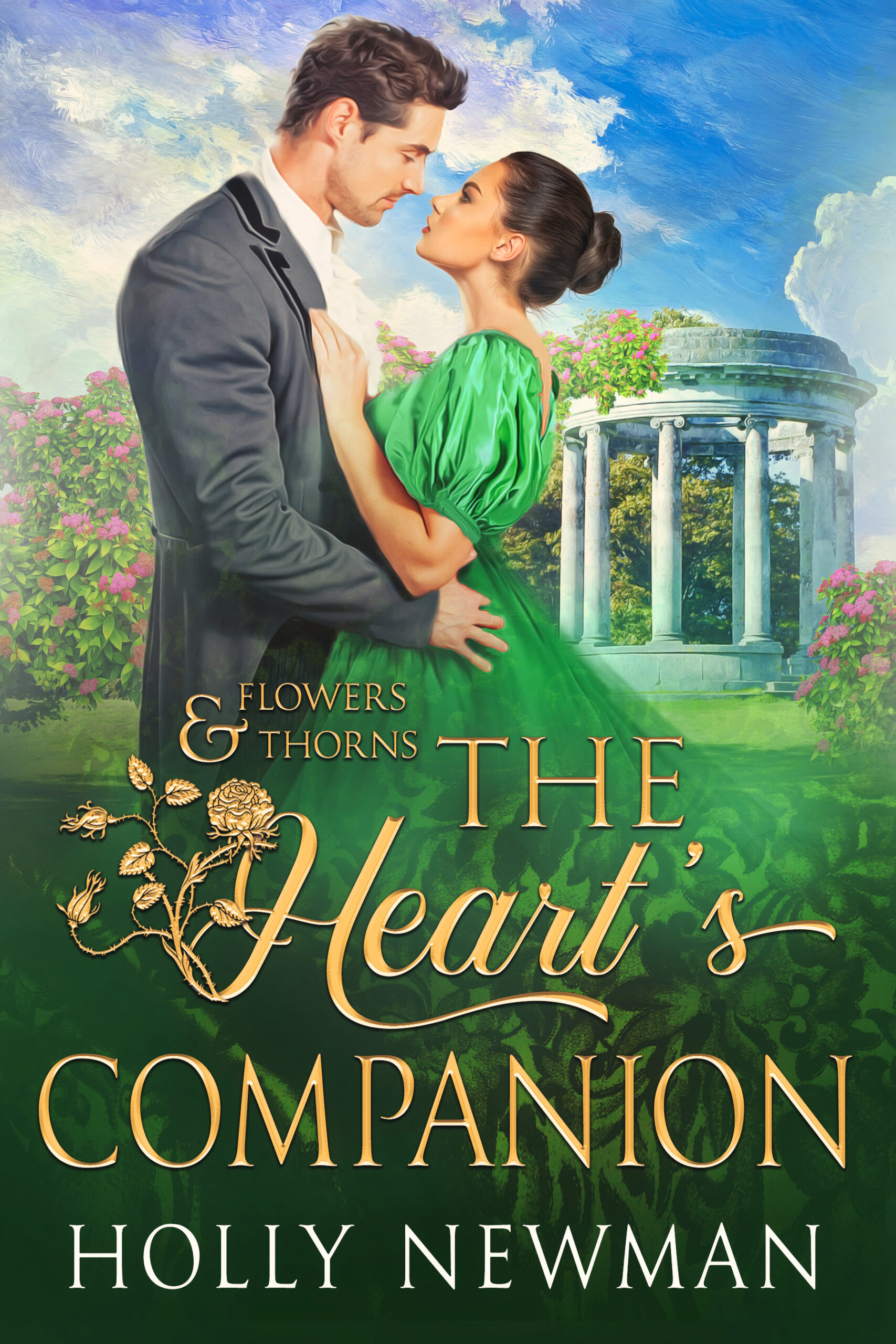 Flowers And Thorns Book 4
They say "Love conquers all"
But with loves destroyed and lives damaged by vicious lies, will the Devil's Disciple and The Ice Witch share a love strong enough to conquer rumor's power?
Miss Jane Grantley intimidated all but the most calculating of suitors, feared no man, and scoffed at the many scheming designs on her virtue, swearing never to marry for any reason but love.
The Earl of Royce was all that Jane loathed in a man. He was a rake, responsible for the ruin of innocent ladies — if the countless rumors about him were to be believed. Jane planned to undo the rogue once and for all, but it appeared that Royce had plans of his own. The Devil's Disciple refused to live up to his nickname, instead playing the perfect gentleman until even the Ice Witch found her reserve melting.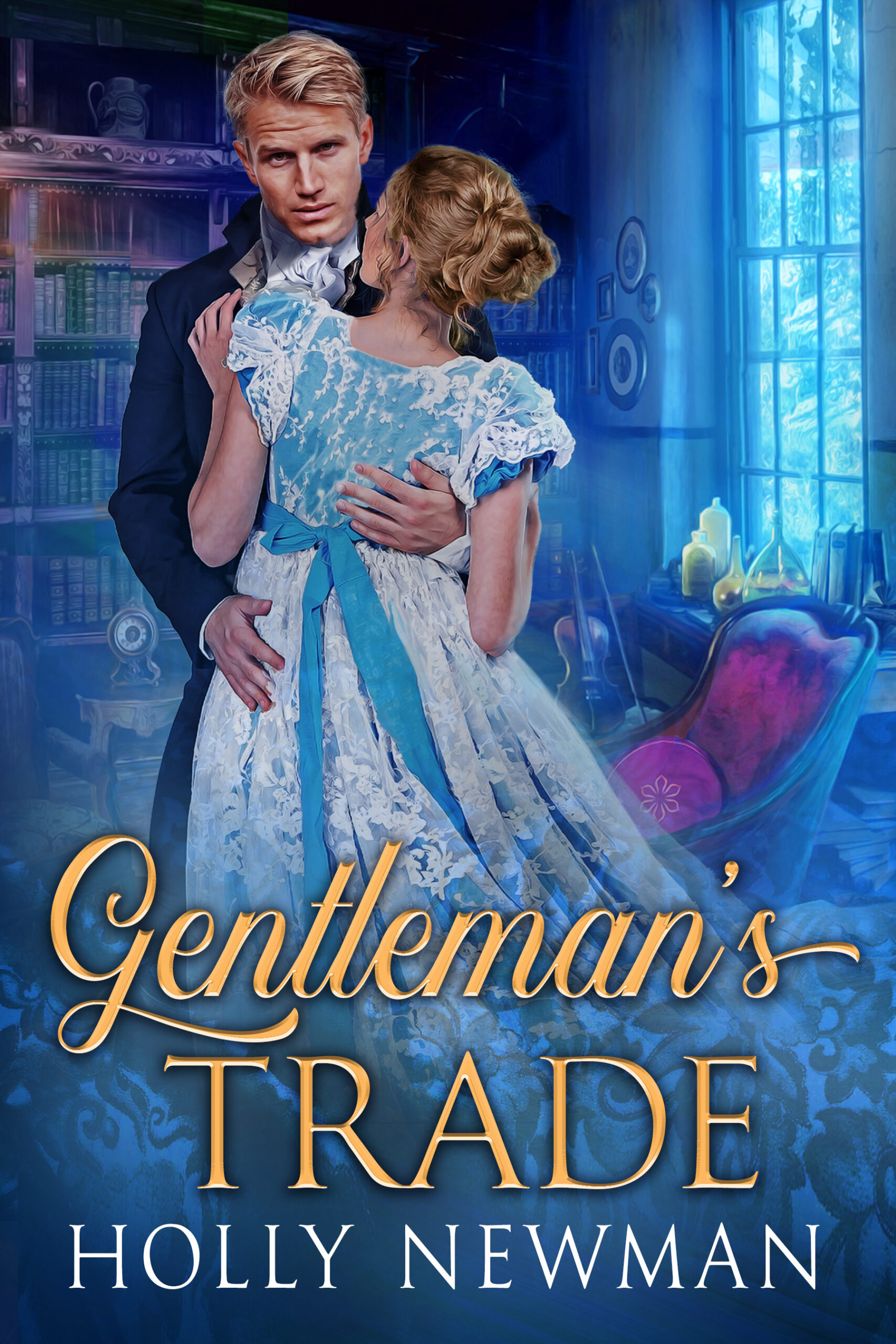 Gentleman's Trade
A Regency Gentleman Abroad
Rain fell in sheets that day and, to lovely Vanessa Mannion's dismay, had turned New Orleans' main street into one big mud puddle. Even with skirts held high, she could not prevent mud from spattering her gown and legs. That wasn't half as alarming as being caught with muddy ankles by that arrogant Britisher, Hugh Talverton. Distressed, Vanessa tried to ignore Hugh at a party. But when Creole and plantation beauties swarmed around him, she simmered in irritation and, in a fit of pique, pursued another would-be suitor. How could she have known that her feminine ploy would lead to a tangle of heartstrings, romance awry, and a lesson in love?
Coming June 28th!
First book in a new six book Series:
The Art of Love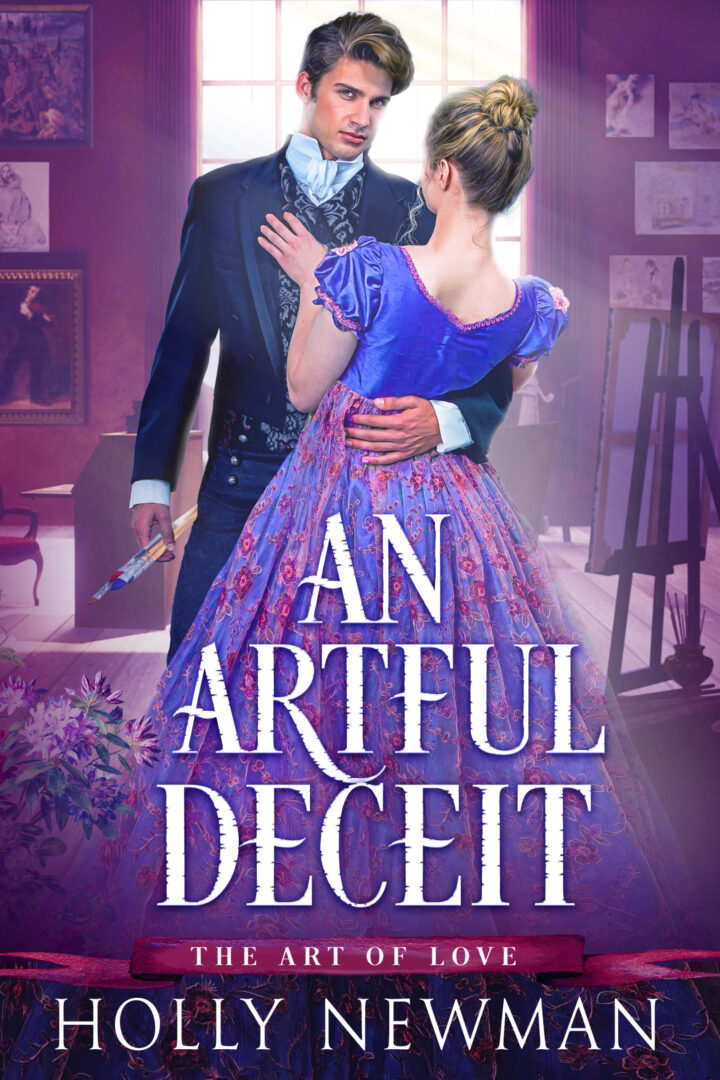 An Artful Deceit
The Art of Love Book One
What happens when a Duke is mistaken for a Viscount—on purpose?
Add that to two Michelangelo sketches, hidden passages, vanishing and reappearing art, threatening messages, conniving art collectors, arrogant academicians, a Bow Street agent, a lovelorn couple, and an elderly prankster.
It's enough to give a Duke a headache.
Miles Wingate, the Duke of Ellinbourne, was not supposed to be at the Dowager Duchess of Malmsby's house party. He was supposed to be in London preparing for the spring opening of the Royal Academy of Art, yet here he was, a stand-in guest for his injured cousin, Viscount Redinger.
This was taking family loyalty too far. The only rational person at the house party was Miss Ann Hallowell, the Duchess's granddaughter, and as his luck would have it, his cousin's intended!
Thrown together when he's mistaken for his cousin, Miles and Ann join to unravel the house party mysteries. But every time they pull one mystery thread free, another appears, for seemingly everyone has a hidden agenda—including the Duchess!

Everyone Has Such Kind Words To Say!
"Well developed characters and intriguing storyline made this a very good read."
"This was a brillantly written book."
"Holly Newman is a good storyteller."
"This is the first Holly Newman novel I read and I immediately marked all of her novels for future reading."

Subscribe to my email list to hear
about forthcoming releases!